Do you struggle to understand Amazon promotions? You're not alone! We are often asked by our clients whether they should bother to promote and if they do what's the best approach.
---
#1 – Should I bother to promote at all?
YES! Promotions increase your visibility, rankings, and ultimately sales conversions. This has roots in Jeff Bezos Amazon Flywheel. It's a circular concept that focusses on customer experience and low prices – The more you sell and convert consumers and the more you invest in promotions and advertising, the more you sell and convert consumers – this momentum is key to success on Amazon and promotions are key to gaining momentum! Additionally, this will push the product higher up amazon's rankings, and in turn up the search pages which will mean that more people see your product moving forward and lead to even more sales.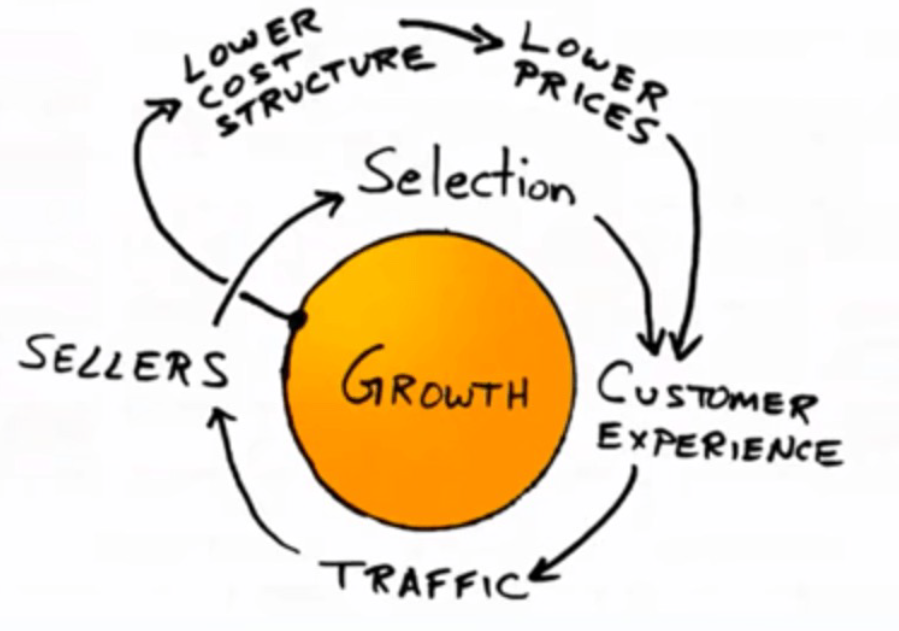 #2 – Which deal should I choose?
For most brands the most effective promotion is a Best Deal – a price discount where you can feature as many lines as you want for up to 14 days. The minimum discount for this it usually 15% to 25% so it can be a bit rich. If you have a lower budget, then Vouchers are the most accessible promotion as you can manage your own performance and turn vouchers on and off as required. If you have a big-ticket item and want a flash sale approach, then look at Deal of the Day or Lightening Deal – these work best when linked to an amazon event. There are different promotions available depending on what channel you trade in and also what type of account you have. If you have a Seller Central account, there are a few deals exclusive to you – have a look at 7-day deals and Buy X save on Y
#3 – Health check your listing – Content is King!
To make the most of any deal you want to ensure your listings are optimised. This will also help exploit Amazon's infamous A9 algorithm:
Clear title with Brand name and quantity of product
High resolution images – front of pack, back of pack, lifestyle
Minimum of five strong bullet points
Variated with relevant products from your portfolio
Product description includes; keywords, useful information, convincing message, how to enjoy advice
#4 – Are Events even worth it?
Yes, the biggest by far are Prime Day and Black Friday. On these days sales uplift can range from 25% to 150% dependent on deal, category and season. Amazon savvy shoppers will plan their purchases and wait for these events. One thing to consider though is the deal depth of your deal will need to be higher increasing to 20-25% minimum for a Best Deal. If you are struggling to hit the gateways for an event it can still be beneficial to run a short voucher promotion at the same time and benefit from the halo effect. Amazon do run events throughout the year usually linking to a seasonal eg. Mother's Day, Halloween, or consumer specific occasion eg. Baby, Pet.
#5 – Promote your amazon promotions
The best way to ensure a successful promotion is also budget funds to advertise via AMS – Amazon Advertising. Sponsored Product and Sponsored Brand ads will drive consumers to your deals. Sponsored Product ads will take consumers directly to the line on promotion but the benefit of the Sponsored Brand ad is that it can land on a brand store. Brand stores are free to create if you have completed 'Brand Registry' and are the shop window for products. You can choose which store page to land this ad traffic on but to upweight promotional sales then create a 'deals page' using Amazon's automatic deals widget. This way the consumer will land on a page showing everything you have on promotion at that time.
Remember to drive traffic to your promotion from external sites such as social media, your website or other advertising. This will not only help your promotions but give you Amazon Algorithm benefits too pushing your lines higher up the search.
#6 – Plan your work then work your plan
For best results we always recommend creating an annual promotional plan. This way you can consider Brand activity and advertising campaigns, NPD launches and budget accordingly for both the promotional and Ad spend. Consider using Payday deals to lock in loyalty and keep gaining momentum. Amazon bots automatically trawl through bricks and mortar and online competitors to price match the lowest in market – which includes matching any promotions – this may ultimately lead to you line being CRaPed out (either temporarily or permanently). Avoid this by planning promotions and aligning them to any major activity in the marketplace.
---
Three take aways:
Promote – it is such a valuable tool to increase your visibility, rankings and sales. Create momentum and keep it going and Amazon will reward you with higher search which will ultimately drive further sales.
For best results set aside a budget for advertising to ensure potential consumers can see your deals. Your brand store can be the perfect place to land these ads!
There's a lot to consider when promoting on Amazon – relevant promotion type, channel and events. Creating an annual promotion plan will make this easier to navigate – consider aligning it with other retailers to avoid Amazon price matching.
---
If you'd like to hear more about how MinsterFB work with their clients to make the most out of promotions then please do get in touch, we'd love to chat…