We're proud of the service we provide as a full service Amazon Agency and believe that we are well-rated by our clients. However, there's no substitute for checking in on the reality of our service provision!
As part of our commitment to providing our clients with the best possible service, at the start of the year we ran a client survey. The topline results were exciting. In order to be able to calculate a Net Promoter Score we asked how likely our clients would be to recommend us. We thought the results would be positive, as we are frequently referred from one business to another. However, they were even stronger than we anticipated as we achieved a net promoter score of 85%.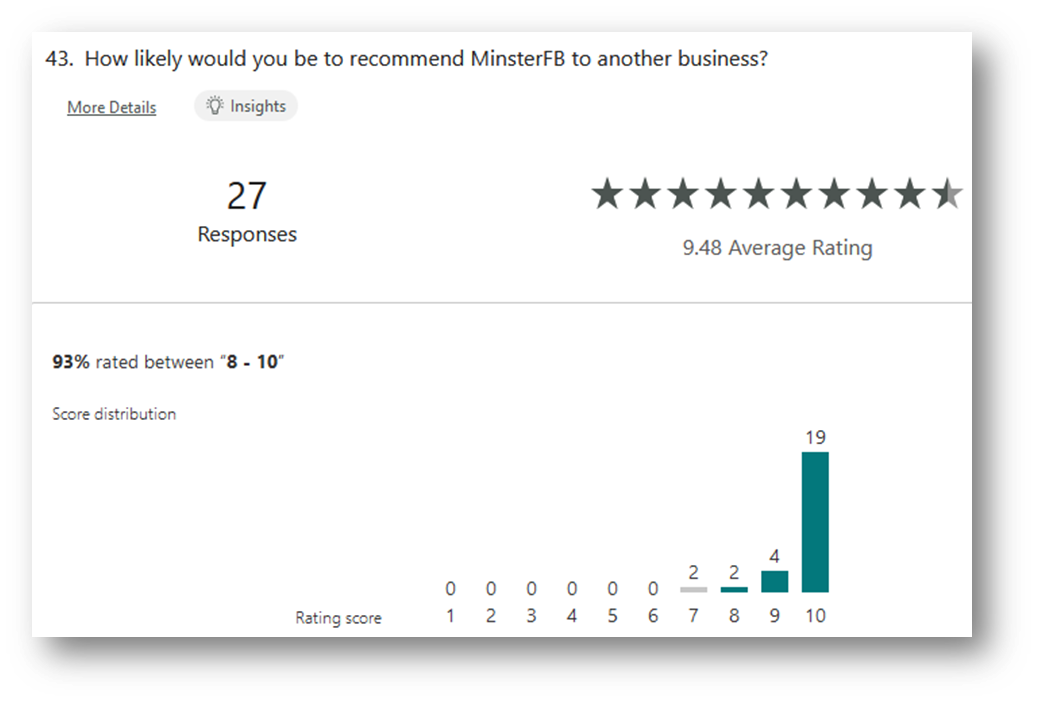 We went on to ask a number of questions about the different Amazon service elements that we provide:
Sales and Commercial
Product Listings and Catalogue Management
Operations and Chargebacks
Amazon Advertising
Insight Program (webinars)
The results were very strong, but also with some helpful pointers for service development. These have helped us to action improvements already, such as the re-inclusion of review data in our regular monthly reviews.
Some of the other highlights included the response to the question 'How frequently do we do what we said we would do?'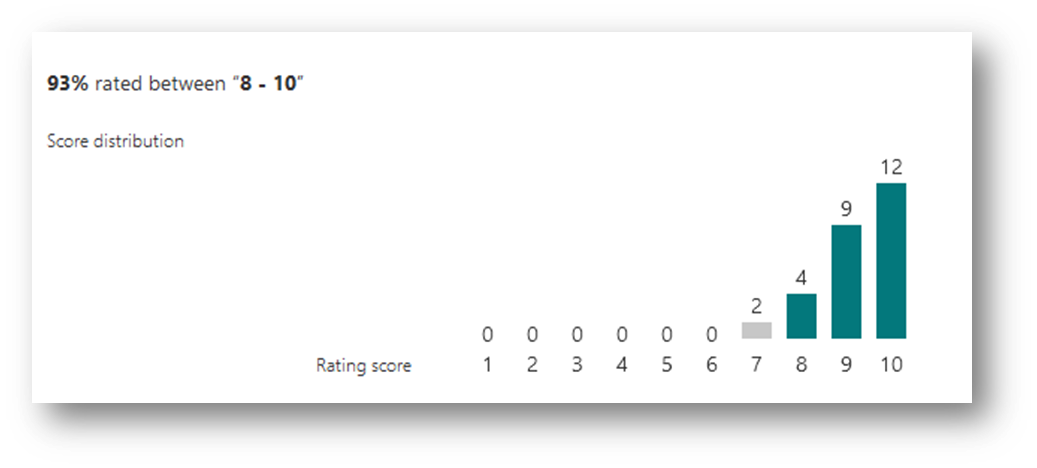 And also, 'How much do you enjoy working with us?'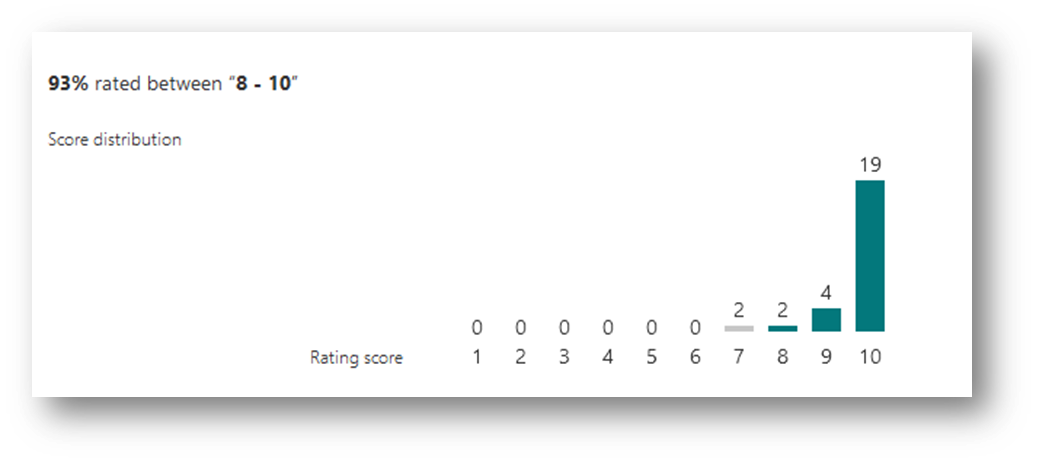 At the end of the questionnaire, we asked if there was anything else our clients wanted to add. We built a word cloud with the responses that makes us very happy indeed.